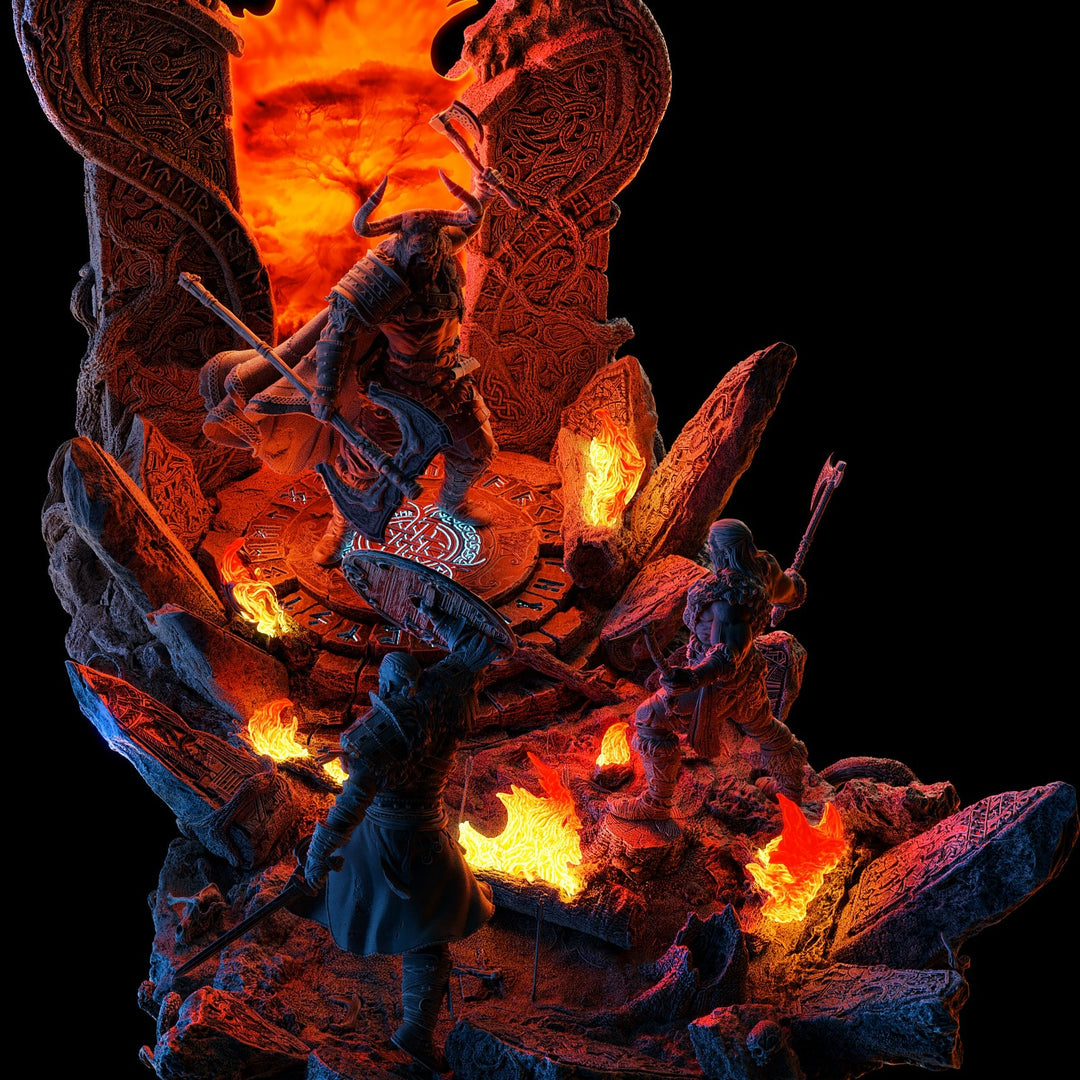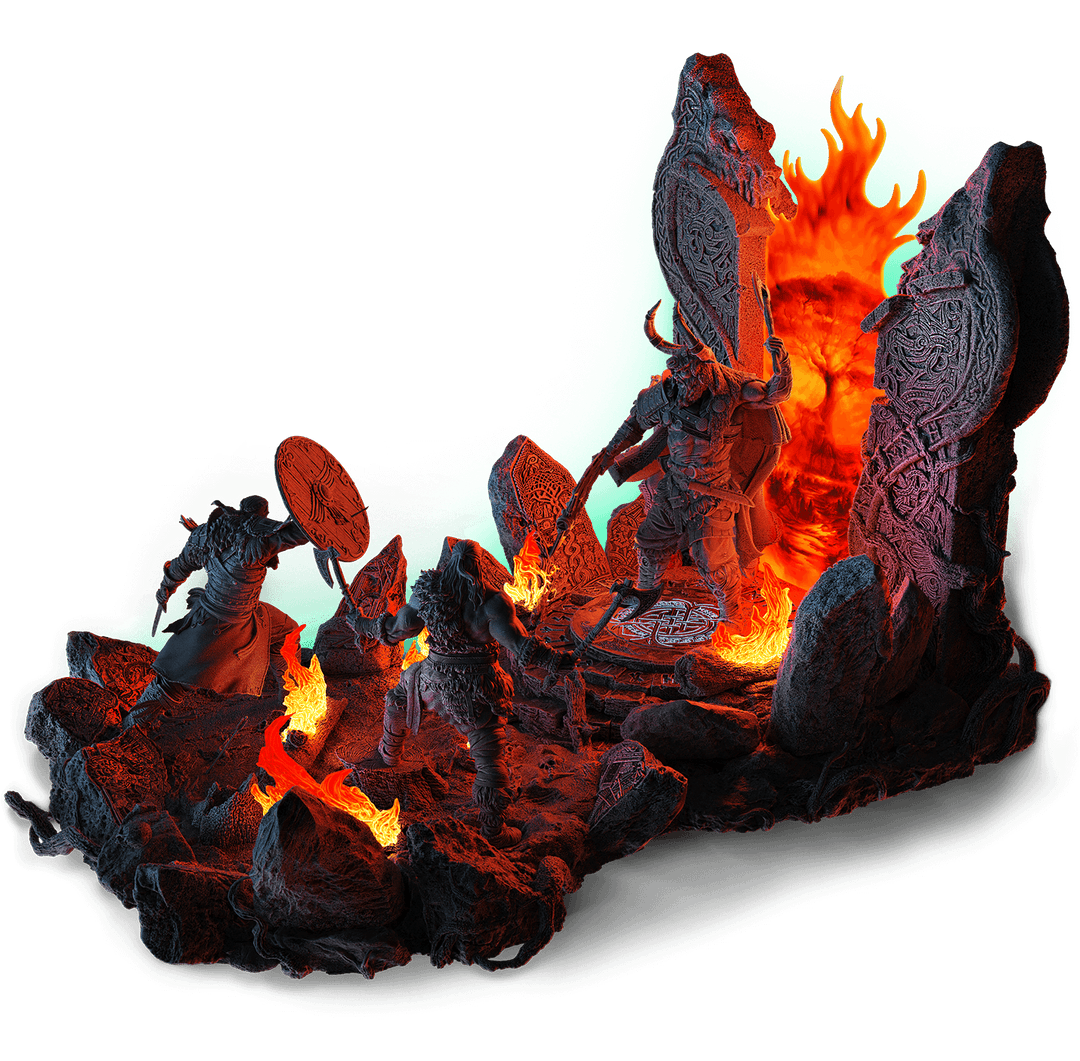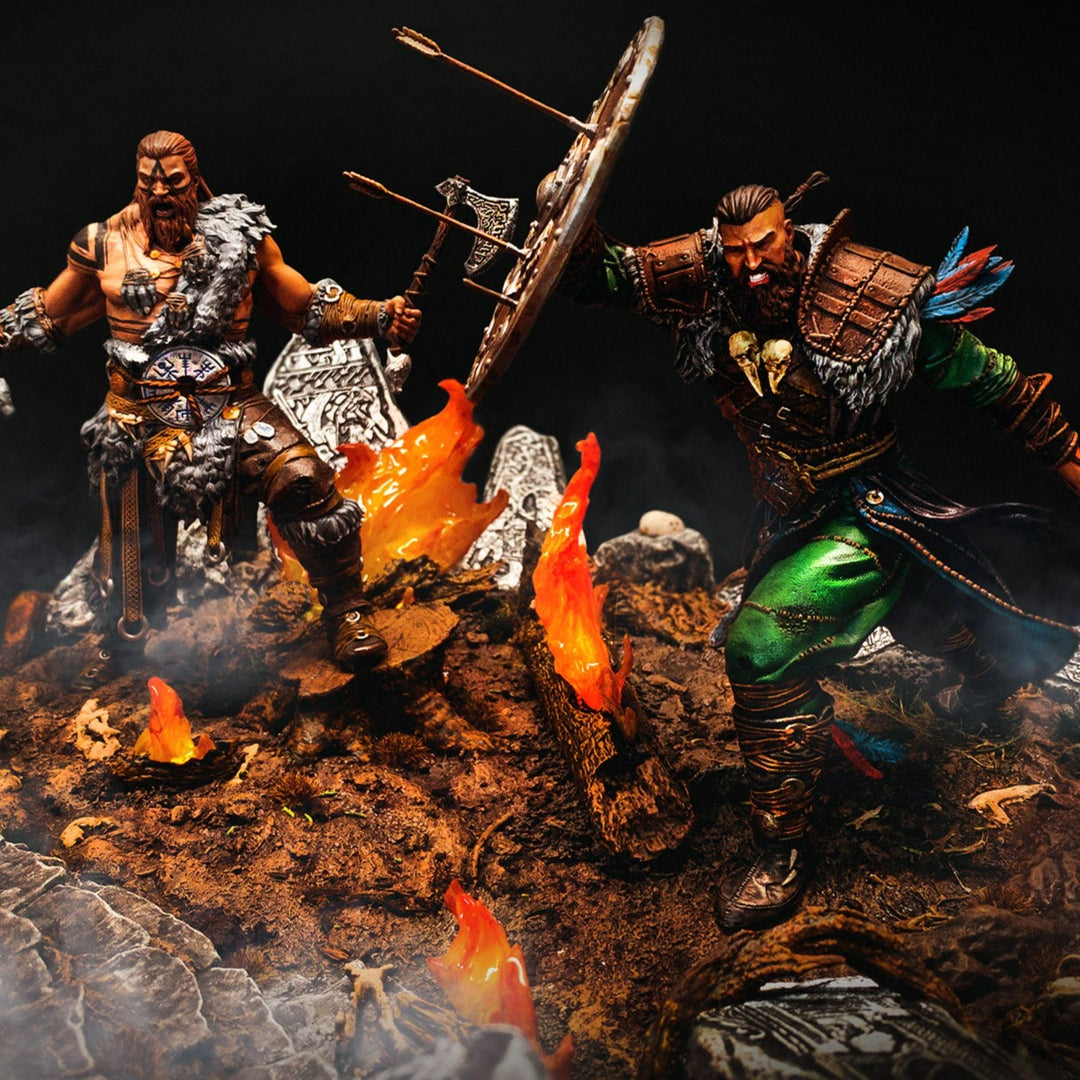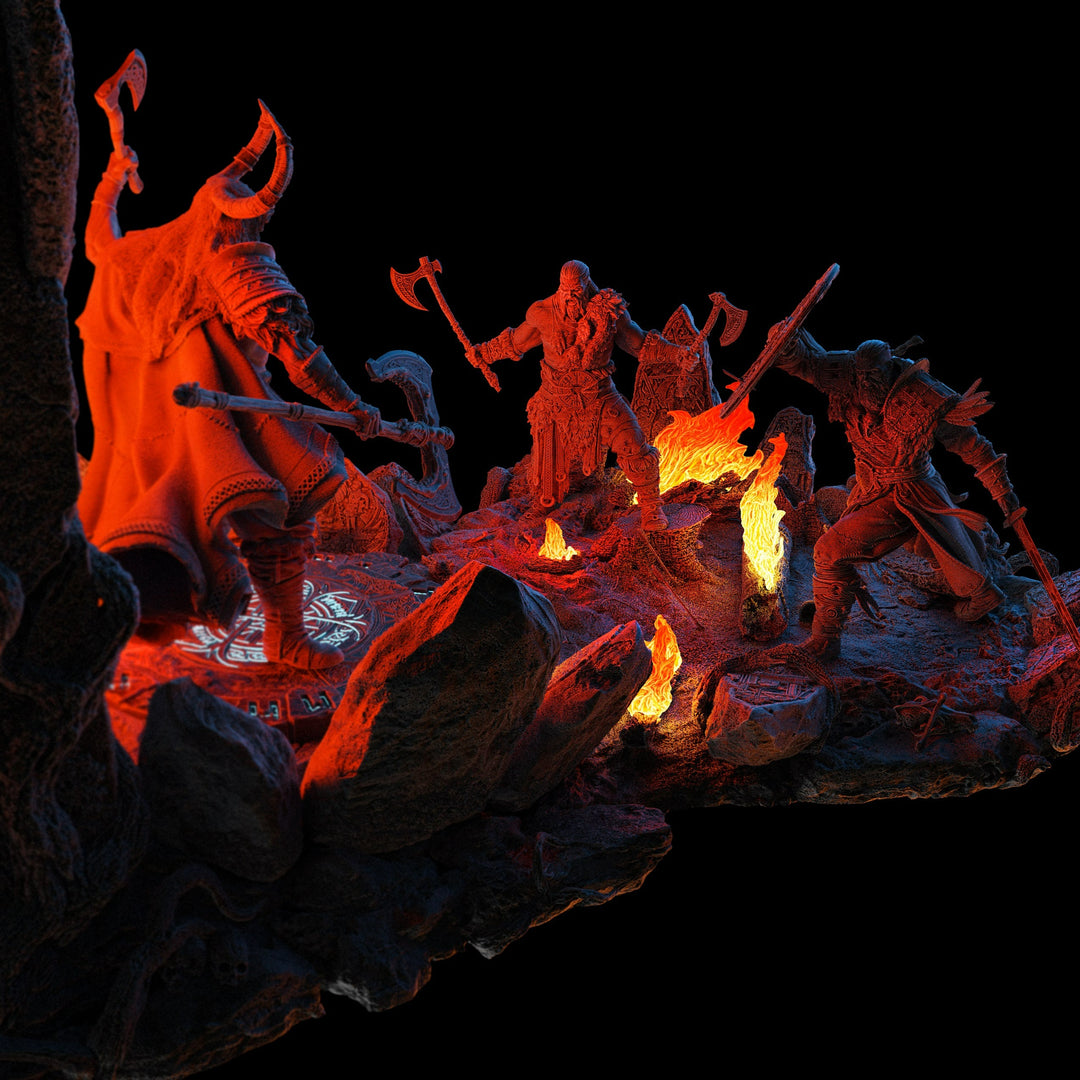 Voljaryk - Beserkers Fall Diorama Upgrade
---
A Premium 3D printable base upgrade for Voljaryk - Gateway To Valhalla Diorama (STL) -
Amidst the brooding darkness and swirling mists, Voljaryk's once-imposing silhouette seemed to blur and sway, an embodiment of his tenuous grip on sanity. Huggin and Freki, their breaths synchronized in a rhythm of dread and resolve, stared at the being that was once their father. The chilling winds seemed to whisper tales of a hero's descent and a family torn apart. Steel met steel, echoing not just the fury of blades but the raw agony of a family divided. And as Voljaryk's final breath merged with the chilling wind, his voice—broken yet haunting—whispered an ominous warning: "They are coming..."
Unveil the climax of the Voljaryk Diorama collection. This piece, sculpted with intricate precision, doesn't just depict a scene; it invites you into a moment where bonds are tested, and destinies are forged.
Please note that this product is designed to connect to the Gateway To Valhalla Diorama
Elevate your display experience with our LED-ready design feature.

This diorama comes crafted with integrated pathways, optimizing it for LED enhancements. Bring their world to life and let your collection shine brighter than ever!
Just install your choice of LED lights and watch as your diorama transforms, radiating with life and magic.

Please Note: This is a digital product (3D Printable files) Figures not included. Voljaryk - Gatway to Vallhala Diorama is required to complete diorama as shown. Please read our terms & conditions for more information.

Pre-Supported and Standard Files
Includes Files For Support Editing
Dimensions:
Height: 42.9cm
Width: 43.0cm
Depth: 64.9cm
Minimum Printer Build Size:
129mm x 80mm x 60mm
Voljaryk - Beserkers Fall Diorama Upgrade was sculpted by Dan Petersen
If you're not an enthusiast of 3D printing but still desire a physical sculpture, our Merchant Masters are fully equipped to meet your needs through custom orders: