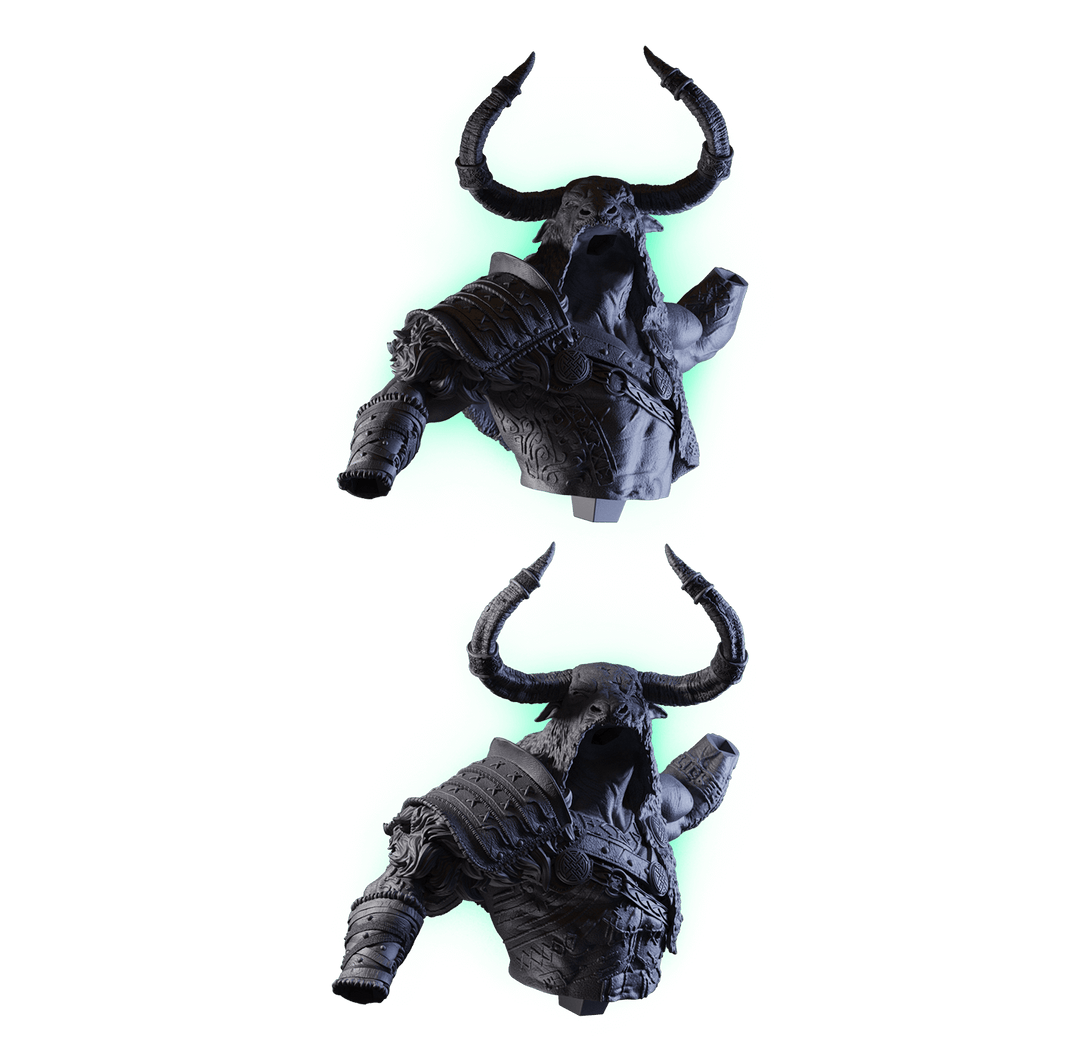 Addon - Voljaryk Tattoo Styles
---
Premium 3D printable accessories for Voljaryk - The First Skjöldungar (STL) -
Amid the echoing chants of the seers, Voljaryk felt the sting of the needle etching stories of celestial might onto his skin. Each rune sealed a pact with a cosmic force, binding his fate to legends that have stood the test of time. To gaze upon his tattoos is to glimpse the very constellations that watch over the North.
Within the heart of the North, tattoos are revered as sacred sigils, imbued with the essence of old gods and ancient rites.
Please Note: This is a digital product (3D Printable files) Figure not included. Please read our terms & conditions for more information.

Pre-Supported and Standard Files
Includes Files For Support Editing
Dimensions:
N/A
Minimum Printer Build Size:
129mm x 80mm x 60mm
Addon - Voljaryk Tattoo Styles was sculpted by
If you're not an enthusiast of 3D printing but still desire a physical sculpture, our Merchant Masters are fully equipped to meet your needs through custom orders: